"Absolute And Unmitigated Liars": Former "Absolute and Unmitigated Liars": Former DC National Guard Official Says Generals Fabricated January 6th Accountby Tyler Durden
Dec. 7, 2021
https://www.zerohedge.com/political/absolute-and-unmitigated-liars-former-dc-national-guard-official-says-generals-fabricated
A former DC National Guard official has accused two senior Army officials of lying to Congress about the circumstances surrounding the January 6th Capitol riot in order to protect a top Army official who didn't want to send the Guard to the Capitol, Politico reports.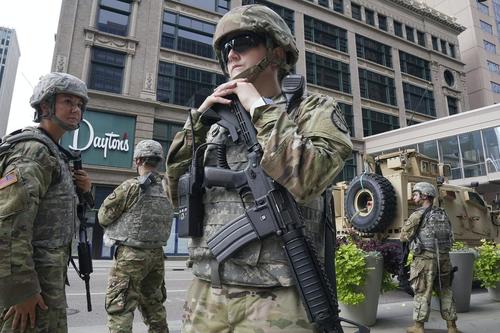 In a 36-page memo sent to the Jan. 6 select committee this month, Col. Earl Matthews – who held high-level National Security Council and Pentagon positions under Trump – accused Army General Charles Flynn and Lt. Gen. Walter Piatt of being "absolute and unmitigated liars" for how they characterized the events of Jan. 6.

Click on the link for the rest.