Companies and party aides cast censorious eye over Wikipedia
Bobbie Johnson, technology correspondent
Wednesday August 15 2007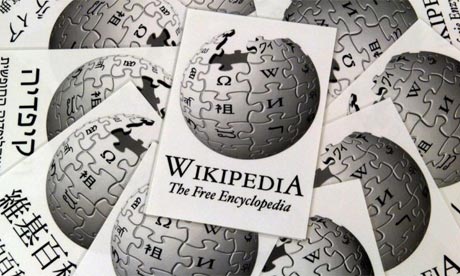 Wikipedia entries ranging from Labour Students to a US supplier of voting machines have undergone some massaging
Editing your own entry on Wikipedia is usually the province of vain celebrities keen for some good PR. But a new website has uncovered dozens of companies that have been editing the site in order to improve their public image.
The Wikipedia Scanner, which trawls the backwaters of the popular online encyclopaedia, has unearthed a catalogue of organisations massaging entries, including the CIA and the Labour party.
Workers operating on CIA computers have been spotted editing entries including the biography of former presidents Ronald Reagan and Richard Nixon, while unnamed individuals inside the Vatican have worked on entries about Catholic saints Рand Sinn F̩in leader Gerry Adams.
Forbidden Bookshelf
"While We Were Sleeping"
While We Were Sleeping is an urgent call to save Greenwich Village from New York University's uncontrolled expansion.
Click here to donate to NYUFASP and receive a copy of "While We Were Sleeping: NYU and the Destruction of New York" (minimum donation to receive a book is $10 plus $8 shipping).
Orwell Rolls In His Grave, featuring MCM – Buy the DVD
About News From Underground
News From Underground is a daily e-news service run by Mark Crispin Miller, a Professor of Culture and Communication at NYU. It is based on his belief that academics, like reporters, have a civic obligation to help keep the people well-informed, so that American democracy might finally work.
If you'd like to receive updates delivered to your inbox daily, sign up for News From Underground Alerts:
Help News From Underground!






Message from Mark: "I am a one-man operation, although assisted greatly by some volunteers, and, now and then, by people paid by others for one-time projects. There is no shortage of skilled, dedicated folks out there who want to help me. There is, however, nothing I can pay them with, unless you decide you can contribute something."

Please donate via the PayPal button above or via PayPal by email to: markcrispinmiller@gmail.com


Recent Posts
Recent Comments
Popular Posts
Blogroll
Need a bigger font size?
Sponsored Links
Your link could be here too, contact us for pricing details.