Teardown: The Mainstream Media Turns on Bush
Wednesday, 11 October 2006, 3:19 pm
Opinion: Michael Collins
Teardown:
The Mainstream Media Turns on Bush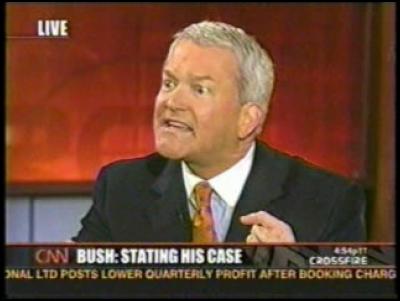 Disgraced Congressman Mark Foley, (Rep), FL
By
Michael Collins
"Scoop" Independent News
Washington, DC
What's with the mainstream (corporate) media? George W. Bush had a free ride for six years. There's been more than enough to investigate. Stories of early substance abuse, avoiding military service, and financial improprieties were all there before the 2000 election. In some cases, suspected insider trading at
Arbusto Oil
for example, the stories barely required a rewrite. These and the other scandal-rich leads were either never adequately pursued or ignored. Corporate media was infatuated with this amiable Texan
ambling through history.
It looked like nothing would catch and sustain corporate media's attention. America was defenseless on 911, but that didn't matter. The press turned George Bush into the "Wartime President." Bush made a series of strange comments to Bob Woodward, author of two favorable books on the president. Talking about being a "decider" and seeking advice from a "higher father" were tell tale signs of an oddball in the White House, but that didn't matter.
Documented lies about weapons of mass destruction, disaster after disaster in Iraq, the starvation of Americans for days in New Orleans through gross negligence, to name a few unreported stories: none of that mattered to the corporate media. Bush was tolerated and lifted up merely by the press ignoring or failing to sustain any real attention to these or other tragedies laid at the feet of the American people by an administration that many call the worst ever in our history.
Now, six years into the Bush regime we see a sudden reversal by the press. The networks and major daily papers are locked on to a huge scandal and they won't give up.
Bombshell
The initial bombshell came from ABC's
Brian Ross
. An intelligent and intrepid reporter, Ross uncovered the Foley emails to underage Congressional Pages. What could be more damaging?
Tags:
Forbidden Bookshelf
"While We Were Sleeping"
While We Were Sleeping is an urgent call to save Greenwich Village from New York University's uncontrolled expansion.
Click here to donate to NYUFASP and receive a copy of "While We Were Sleeping: NYU and the Destruction of New York" (minimum donation to receive a book is $10 plus $8 shipping).
Orwell Rolls In His Grave, featuring MCM – Buy the DVD
About News From Underground
News From Underground is a daily e-news service run by Mark Crispin Miller, a Professor of Culture and Communication at NYU. It is based on his belief that academics, like reporters, have a civic obligation to help keep the people well-informed, so that American democracy might finally work.
If you'd like to receive updates delivered to your inbox daily, sign up for News From Underground Alerts:
Help News From Underground!






Message from Mark: "I am a one-man operation, although assisted greatly by some volunteers, and, now and then, by people paid by others for one-time projects. There is no shortage of skilled, dedicated folks out there who want to help me. There is, however, nothing I can pay them with, unless you decide you can contribute something."

Please donate via the PayPal button above or via PayPal by email to: markcrispinmiller@gmail.com


Recent Posts
Recent Comments
Popular Posts
Blogroll
Need a bigger font size?
Sponsored Links
Your link could be here too, contact us for pricing details.